a few safe places
---
Renee Chambers, BA, Pastoral Counselor
Renee is a Pastoral Counselor, with her certification through the National Christian Counselors Association. Renee works with Adolescents, Young Adults and their families. She is passionate about empowering teenagers, helping them find their voice and helping restore healthy communication within a family. Renee is also a Certified Temperament Therapist.
She may be reached at 615.812.2382 or at drchambers@comcast.net
Renee has the opportunity to run a non-profit for teen girls here in Rutherford County called SŌZŌ. SŌZŌ is for middle and high school students and meets on Thursday nights. The middle school group meets from 4:30-6:00 and the high school group meets from 6:30-8:30. The heart of SŌZŌ is to offer a safe place for teens to talk through life in a group setting with their peers. To find out more about SŌZŌ, you can contact Renee at 615.812.2382
---
Branches Counseling Center
Branches is a faith based counseling center that offers healing and hope for those struggling with depression, anxiety, addiction and shame regardless of their ability to pay. Our dedicated and well-trained staff of both state licensed and pastoral counselors work with couples, individuals, children, and teens. We bring the very best of traditional counseling and Biblical principles to personal, family, and relational issues and seek to help bring meaning and wholeness to everyone we serve.
---
Michael Loftis, Individual and Family Counseling
For over 20 years, Michael Loftis has been giving hope and direction to those struggling with life through his counseling work.  With a team of experienced counselors, Michael's practice serves the Murfreesboro area, helping individuals, couples, and families overcome obstacles and find the strength to live well.
---
180 Degrees Ministries
Since Jesus said that Truth brings freedom (John 8:32), it follows that lies promote bondage. What we believe to be true, especially about who we are as a person, drives, determines, and motivates all our thoughts and behavior. Therefore, as 180 Degrees Ministries, we do not get hung up on the surface-level issues of mindset or behavior but rather focus on the roots–the belief system. As a person's beliefs align with truth, the natural result over time is freedom and real, abundant life in the experience.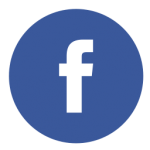 Learn More
---
Celebrate Recovery
Celebrate Recovery is a biblical and balanced program that helps us overcome our hurts, hang-ups, and habits. CR is for anyone struggling with issues holding a person back from experiencing the full glory of God due to any form of hurt or dependency. Unlike secular programs Celebrate Recovery is based on the actual words of Jesus rather than psychological theory. CR was founded 20 years ago at Saddleback Church. Celebrate Recovery is showing an 85% success rate of participating members overcoming their hurt, habit, or hang-up. CR also shows that the people who go through the program stay with the church and nearly half serve as church volunteers.
---
Mike and Debby Bivins, MA
Counseling that is centered on helping individuals, couples and families realize the healing that comes through Jesus Christ.
---
If you're not sure what your next step is, give us a call.