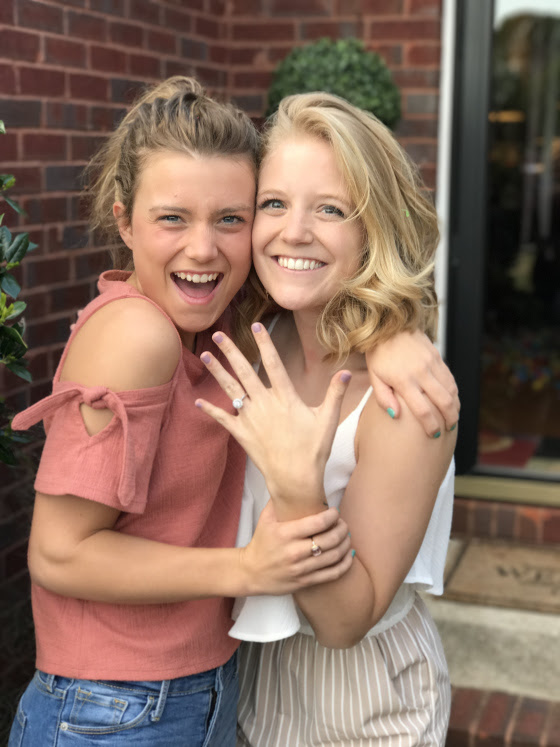 As the books are slowly but excitedly being closed and returned and the hallways are emptying out class by class, this roller coaster of a semester is close to being complete. I have seen the lonely and wishful moments of the cold winter to the excited eager laughs of the spring to everything in between. It has been a semester of reshaping and renewing and that often times can be harder and more exhausting than the sound of it.
Junior year is short a few days to being over which means growing up is just around the corner. From the endless hours researching for what's next to overwhelmed meltdowns about not knowing my future, it has been a time of continuously (daily, maybe even hourly) relinquishing the control I so often think I have over my life. It has been a time of stopping and letting myself breathe for a moment and let go. That also has meant a lot of anxious days where my stomach feels like it's going to explode with nerves if I don't figure out every little detail of my life this second. The crazy thing is, I have yet to figure anything out and have yet to explode. Amazing really. So, if I had to put this semester in a sweet package with a curly bow attached and a carefree smile, I don't think I could do it, it just wouldn't fit. There were deadlines and interviews and stressful moments. There were times when I felt not present and overwhelmed. There were bad days when I was being stretched and the lies in my head were feeling like truths. However, with all of that came amazing times of too much laughter with the people I love most and not the least bit of studying. There were ice cream dates and long night drives with the music blaring and endless sleepovers. It was messy and wild with some crazy fun times and some "I need a bubble bath and some chocolate ASAP" times. But the crazy thing is, I am stronger for it.
I am stronger and I am learning about what it looks like to not have to have all the answers but still be okay. I am learning what it looks like to soak His plan and His purpose all the way up to my very bones and accept it. I am loved by a God who doesn't see graduate schools or internships or grades as a success/fail type of situation but instead just sees me. I am learning what it looks like to settle into each and every relationship that He has given to me and know that He is not a God of anything broken but only of redeemed and new. I will define this semester only of glorious victory because anything else just will not do. The unknowns and maybes with question marks attached can just sit tight for a while. They will be answered and fulfilled in His time and in His manner. That is His character.